Install Theme
Your web-browser is very outdated, and as such, this website may not display properly. Please consider upgrading to a modern, faster and more secure browser. Click here to do so.

I'm Topknot and this is my personal Tumblr! Here you will find that I am a huge nerd, an avid food consumer, and a taker of photos.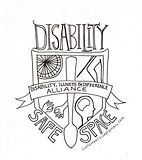 This blog is a safe place. I'm friendly. Talk to me!



Bio and F.A.Q

My Professional Tumblr









Posts tagged
me
Apr 10 '14
★
Apr 9 '14
Apr 8 '14
★
"You wouldn't be depressed if you just…"

-Topknot
Apr 6 '14
Apr 5 '14
Apr 4 '14
Apr 1 '14
★
Mar 30 '14
★
Things I constantly remind myself about.
>I don't actually know what this person is thinking.
>It doesn't matter what this person thinks about me.
>This emotion will pass.
>Things are never as bad as I make them in my head.
>I have plenty of talents.
>I am beautiful, intelligent, and strong.
>I've survived a lot of thing.
>If I keep going, I will be proud of myself in five years.
-Topknot
Mar 18 '14
Mar 18 '14
★
"Hey, I found your blog on Tumblr-"
-Topknot