Install Theme
Your web-browser is very outdated, and as such, this website may not display properly. Please consider upgrading to a modern, faster and more secure browser. Click here to do so.

I'm Topknot and this is my personal Tumblr! Here you will find that I am a huge nerd, an avid food consumer, and a taker of photos.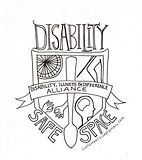 This blog is a safe place. I'm friendly. Talk to me!



Bio and F.A.Q

My Professional Tumblr









Posts tagged
epic
Apr 16 '14
Apr 14 '14
★
Apr 11 '14
★
Apr 9 '14
Apr 8 '14
★
Jan 13 '14
Nov 20 '13
Nov 18 '13
Nov 9 '13
Nov 9 '13
★
I sometimes like to imagine a world where people wore whatever style they wanted without society judging them or ignorant people questioning the way the dressed 

like cyber goths

or steam punk

or lollita

or scene

or grunge

or punk

or goths

all just walking around with no strange looks from passers by and no judgement like it were the most normal thing a person could do 

Yes

This

Please society?
Someday.
-Topknot