Install Theme
Your web-browser is very outdated, and as such, this website may not display properly. Please consider upgrading to a modern, faster and more secure browser. Click here to do so.

I'm Topknot and this is my personal Tumblr! Here you will find that I am a huge nerd, an avid food consumer, and a taker of photos.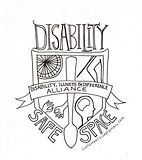 This blog is a safe place. I'm friendly. Talk to me!



Bio and F.A.Q

My Professional Tumblr









Posts tagged
Wonder Woman
Mar 17 '14
Jul 17 '12
Apr 16 '12
Oct 10 '11
★
Indistinguishable From Magic: Rebooting the Justice League!
So, following the immense popularity of my 5 Essential Character Redesigns post, I decided to take a more thorough stab at revamping DC Comic's Justice League. I've already mentioned before that I think their current "New 52" reboot, aimed at gaining new readers, is terribly ineffective,…
So much love for this. Cyborg and Super Woman in particular. Click through to see bigger versions of the arts and small bios of each character.
-Topknot
Oct 10 '11
★