Install Theme
Your web-browser is very outdated, and as such, this website may not display properly. Please consider upgrading to a modern, faster and more secure browser. Click here to do so.

I'm Topknot and this is my personal Tumblr! Here you will find that I am a huge nerd, an avid food consumer, and a taker of photos.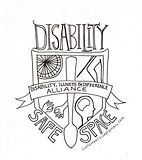 This blog is a safe place. I'm friendly. Talk to me!



Bio and F.A.Q

My Professional Tumblr









Posts tagged
Atlantas The Lost Empire
May 26 '12
★
Let's play 'Tumblr 20 Questions'. The next 20 questions I get, I'll answer honestly.

Come on folks, ask away!
-Topknot
(Source: jazminle)
Apr 27 '12
Mar 27 '12